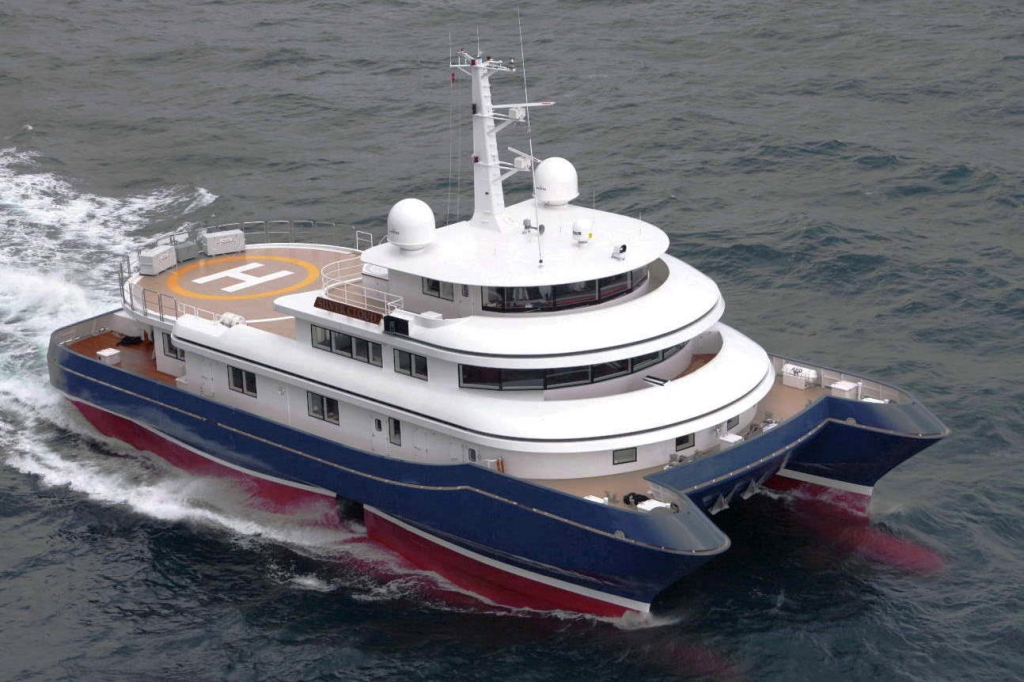 Silver Cloud during sea trials #1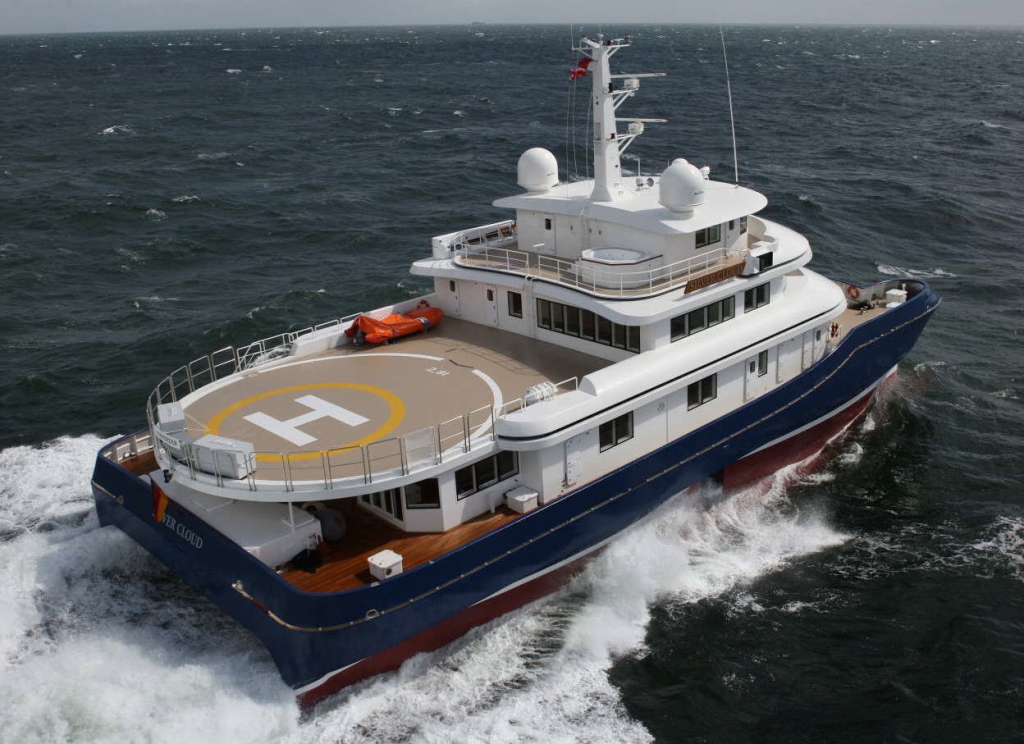 Silver Cloud during sea trials #2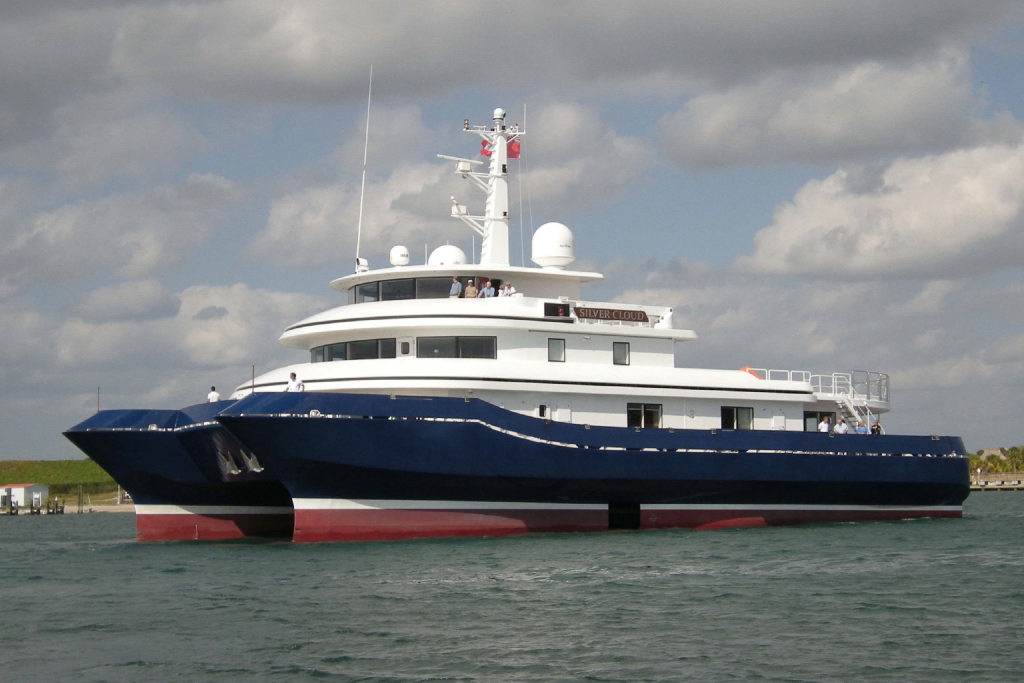 Silver Cloud entering Palm Beach Harbor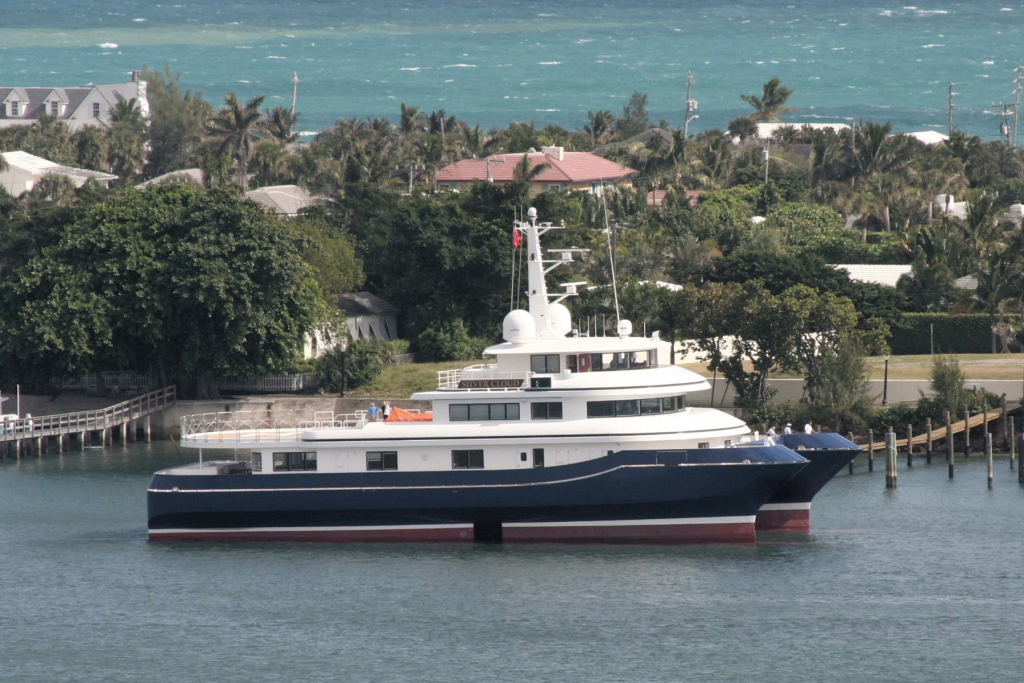 Silver Cloud in Lake Worth with Palm Beach and the Gulf Stream in the background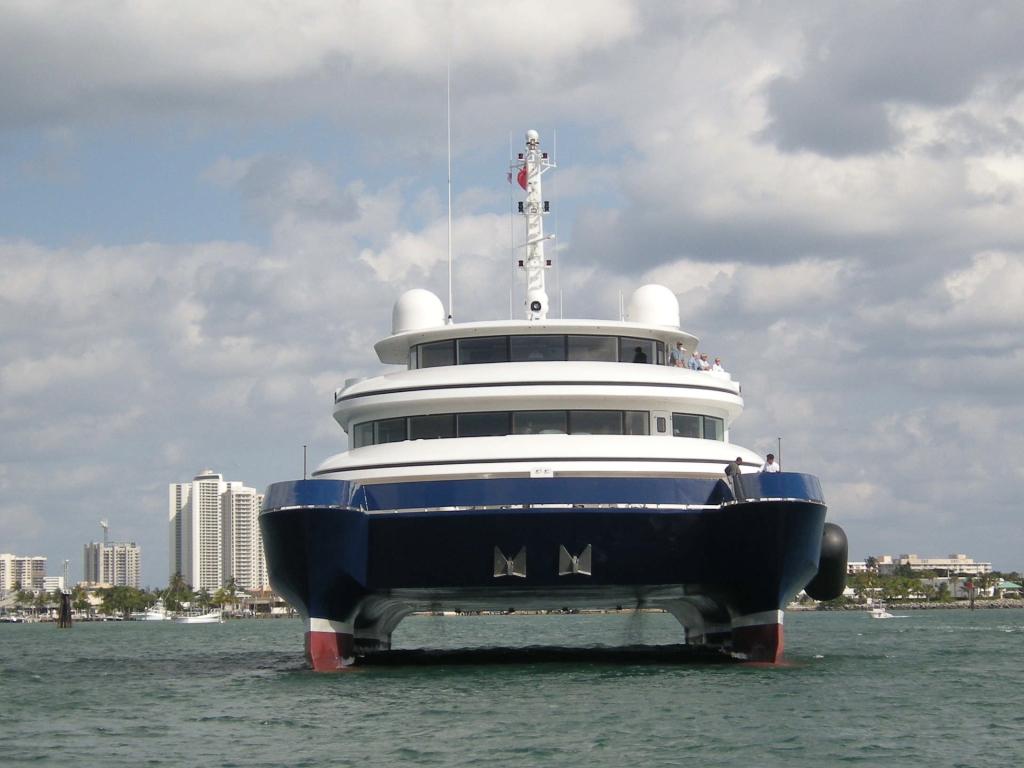 Silver Cloud head on view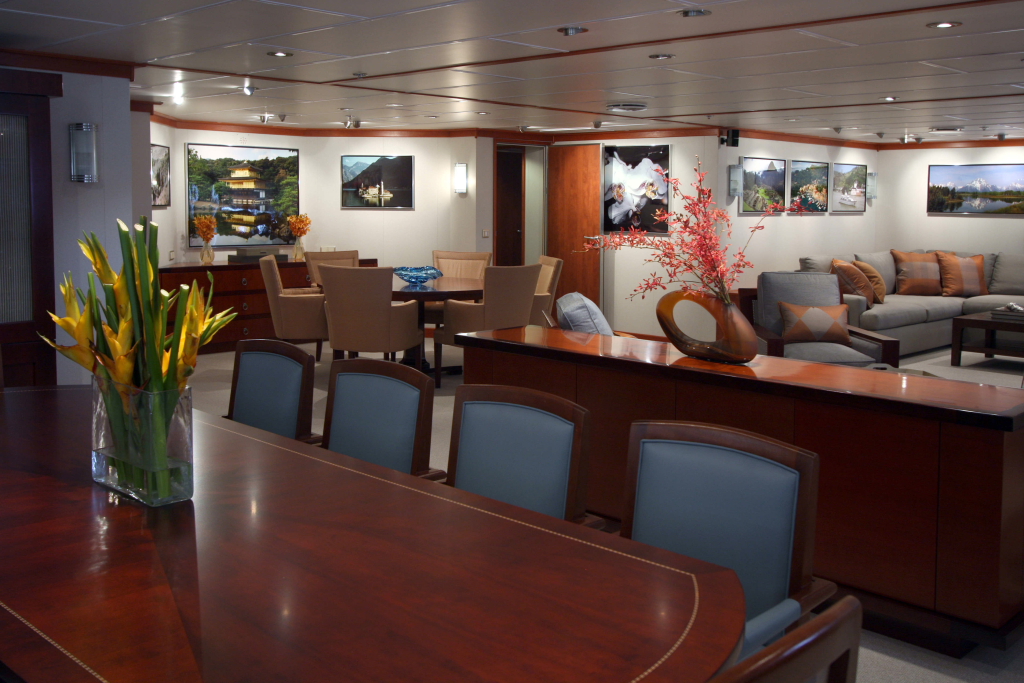 Main Salon from port aft corner (Click to view photos on display)
Main Salon from starboard aft corner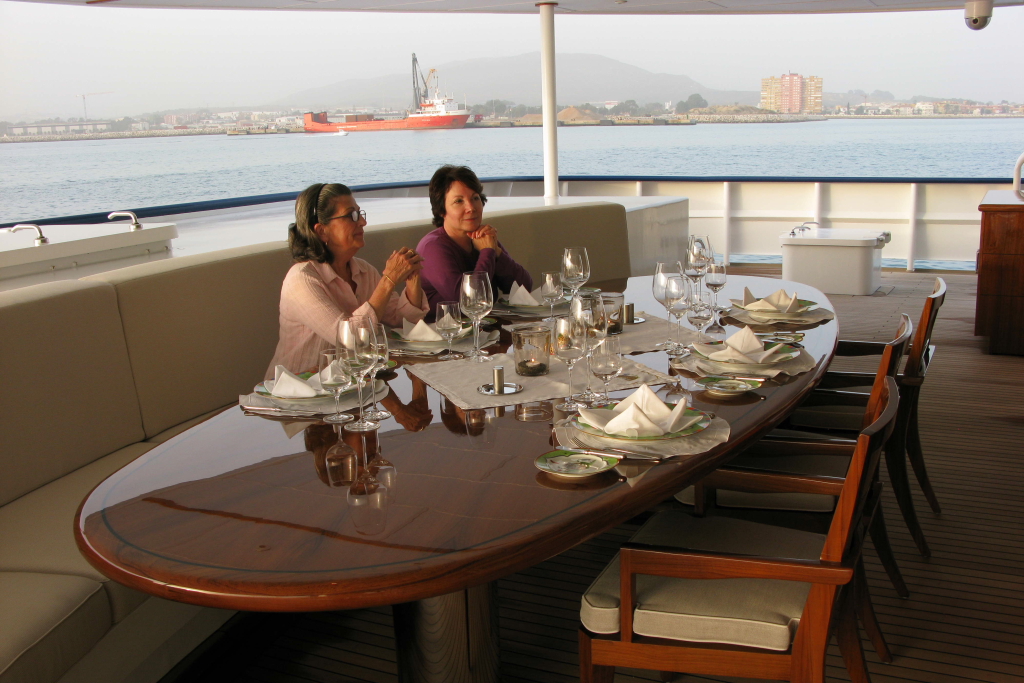 Alfresco dining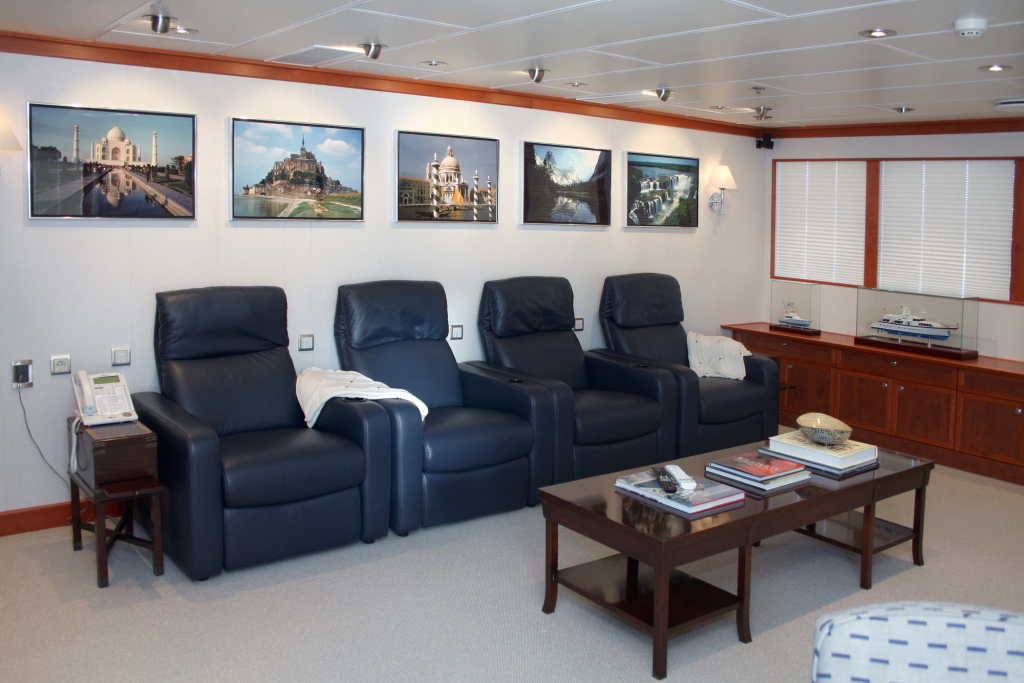 Sky Lounge from starboard aft corner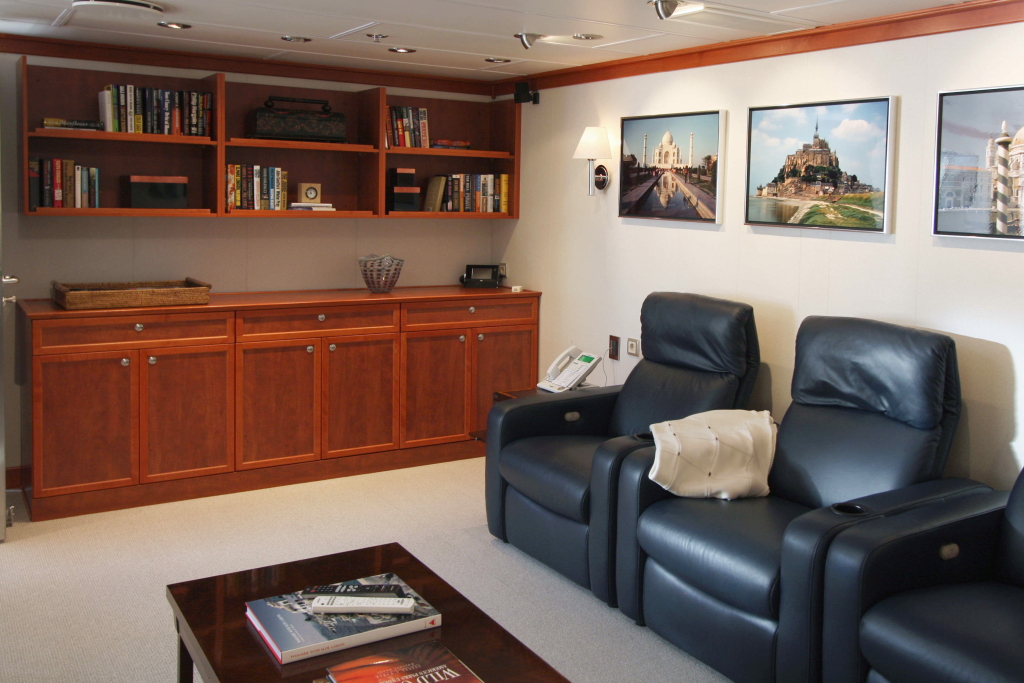 Sky Lounge from port aft corner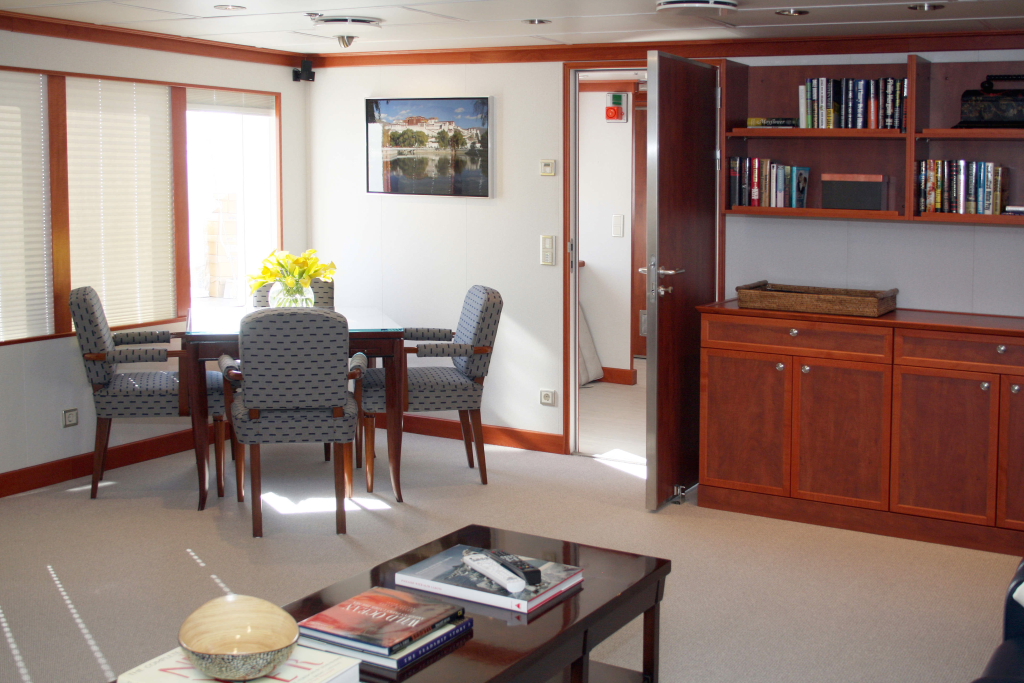 Sky Lounge from port forward corner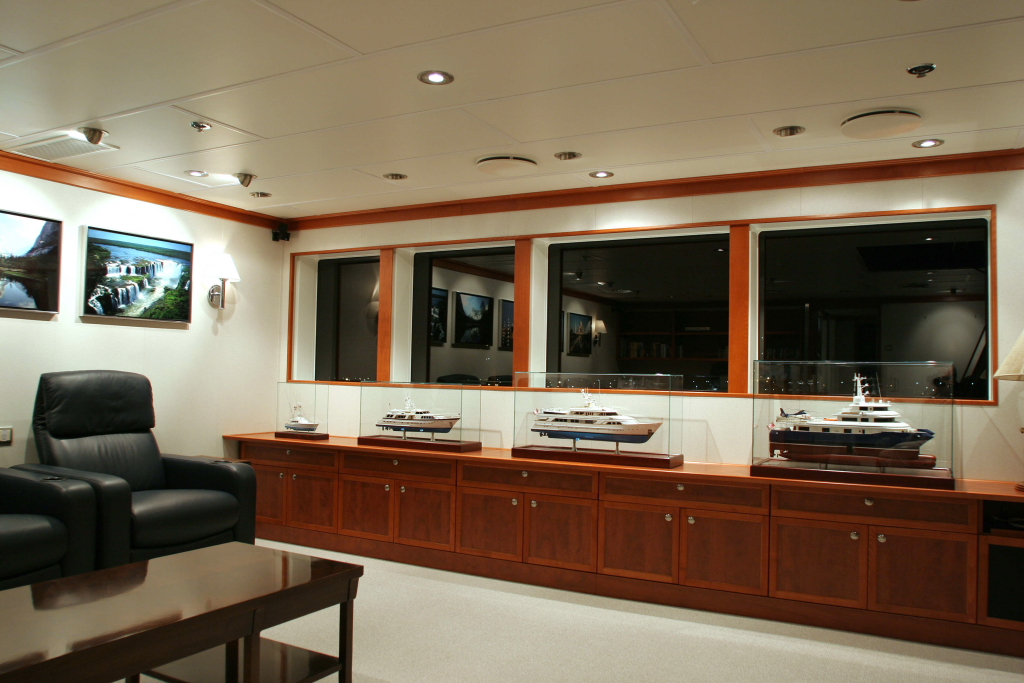 Sky Lounge starboard side yacht models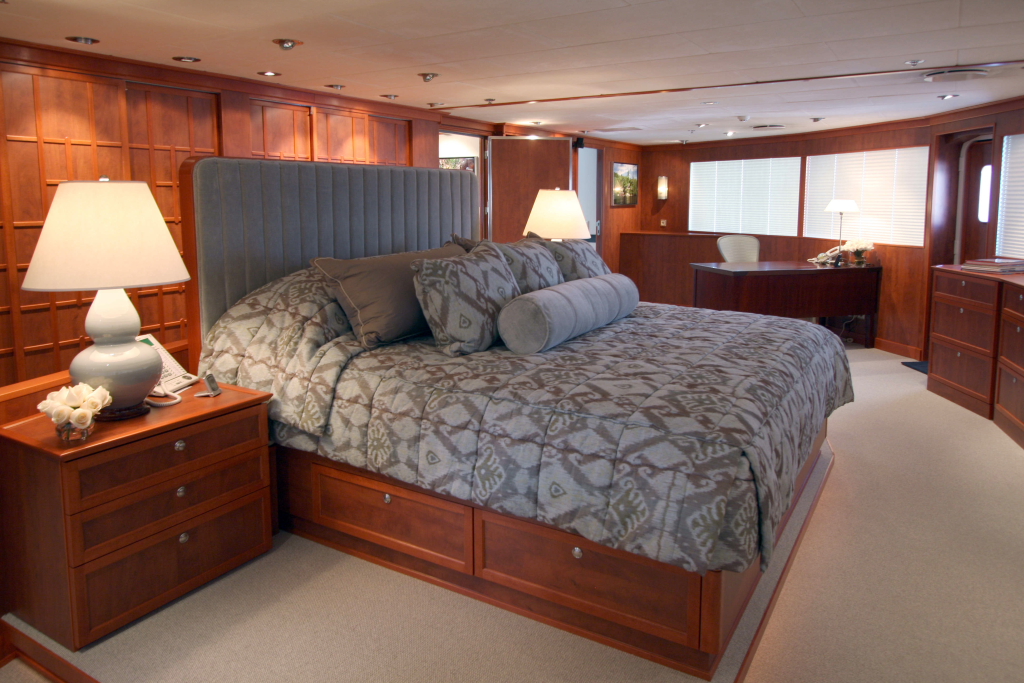 Owner's Stateroom view to port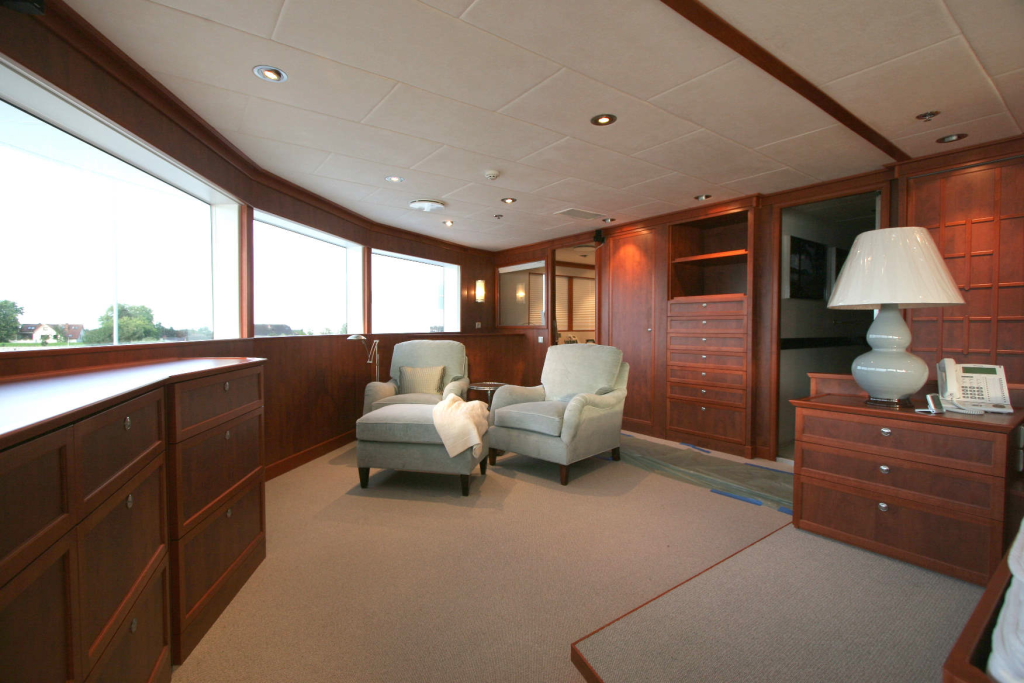 Owner's Stateroom view to starboard with Study in background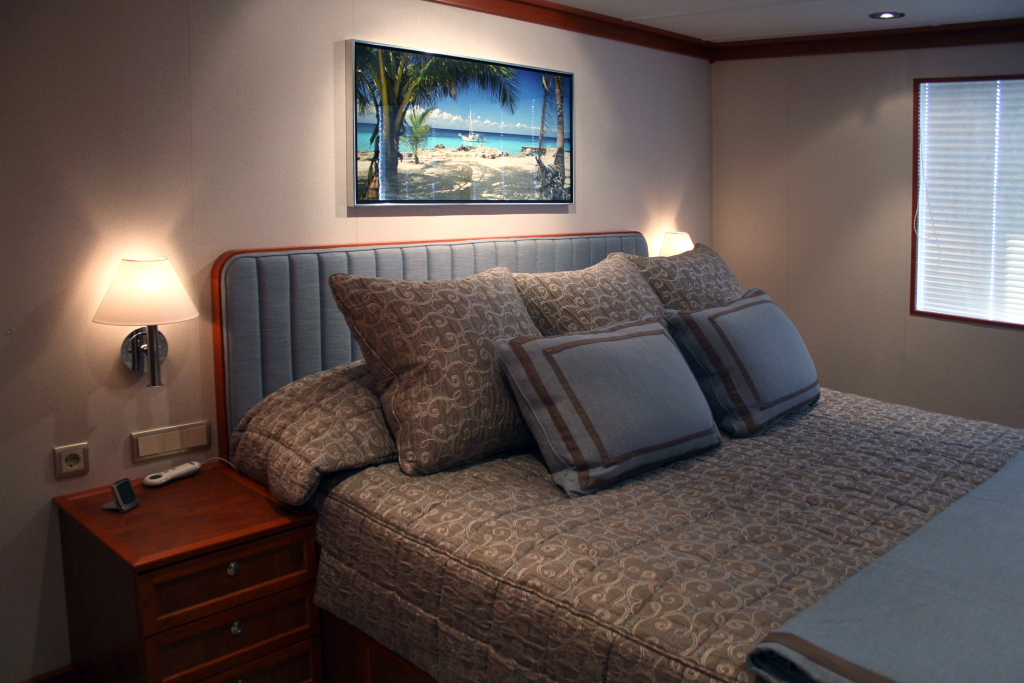 King size bed Guest Suite aft view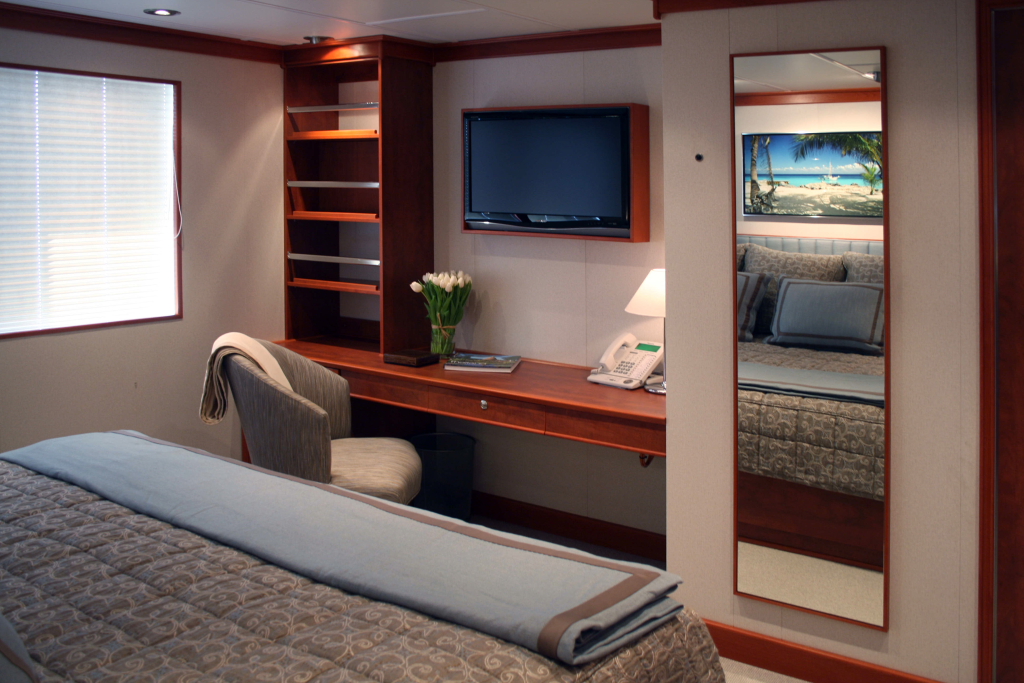 King size bed Guest Suite fore view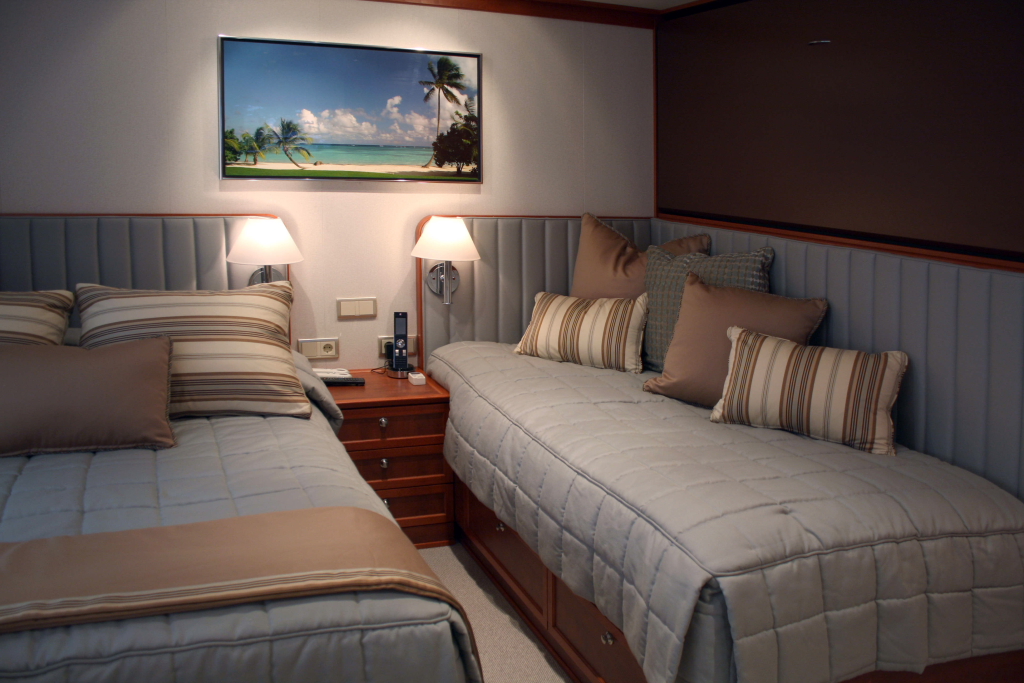 Twin bed Guest Suite with Pullman bunk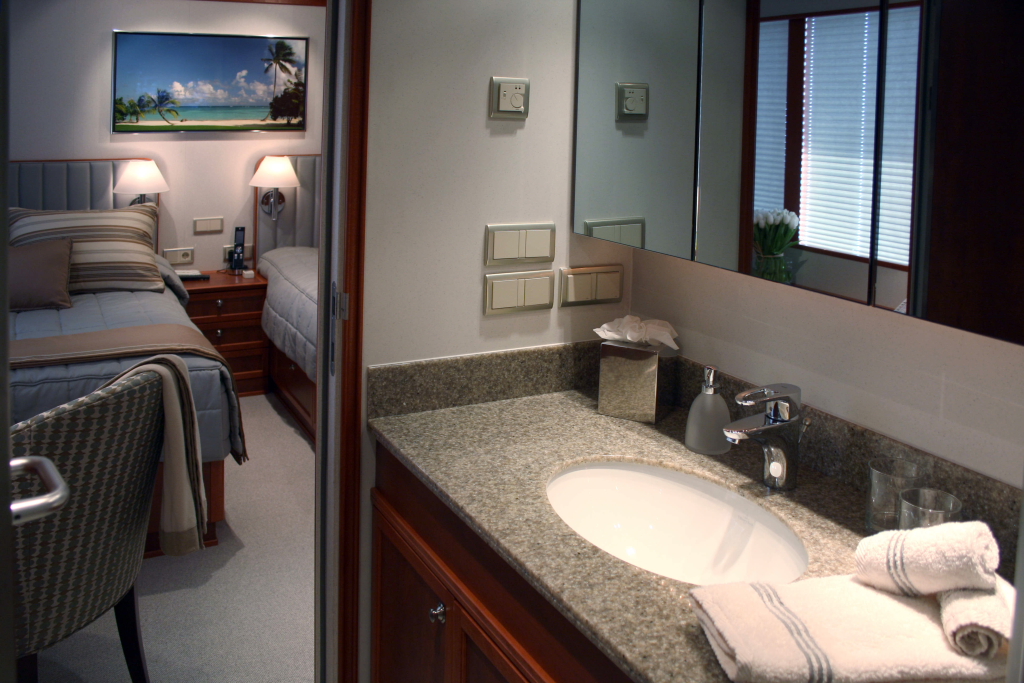 Twin bed Guest Suite with view from bathroom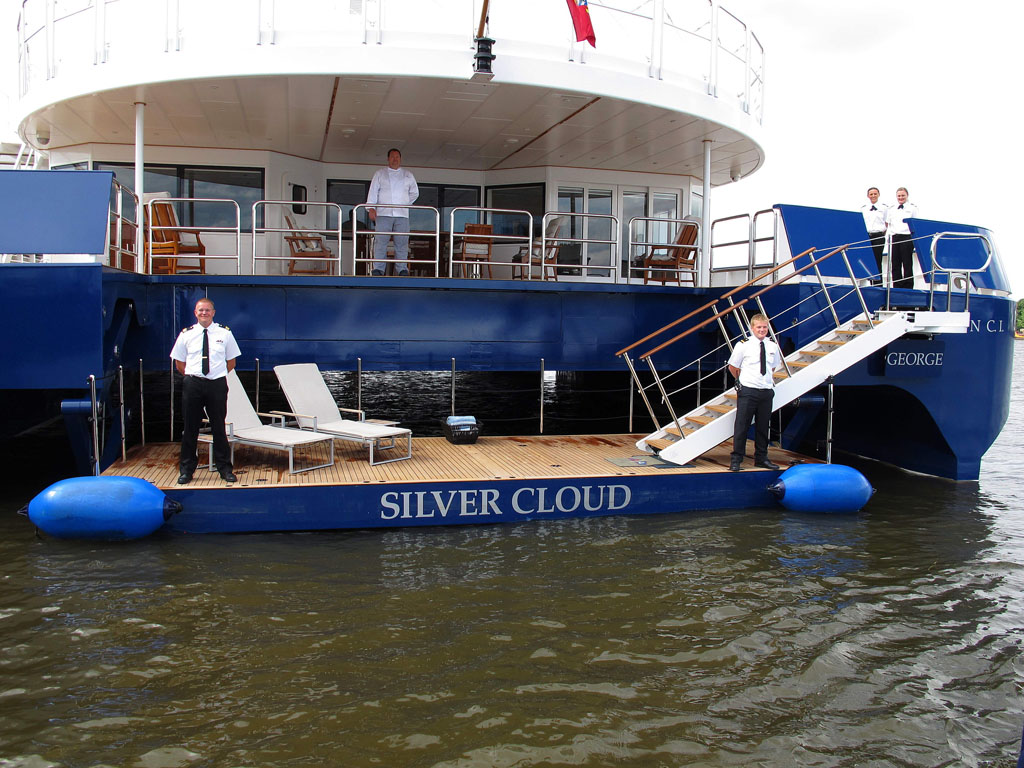 In 2012 a retractable swim platform replaced the tender garage.
As shown here and in the following two images, the platform makes a wonderfully convenient platform for swimming and relaxing by the water, and it is a stable docking site for boarding the tender.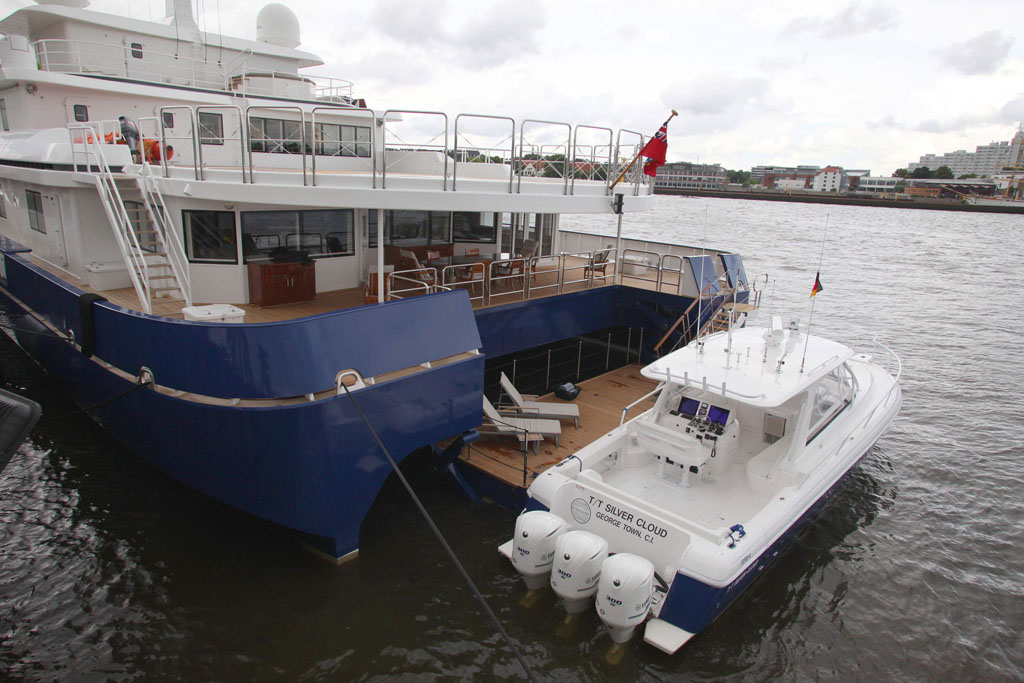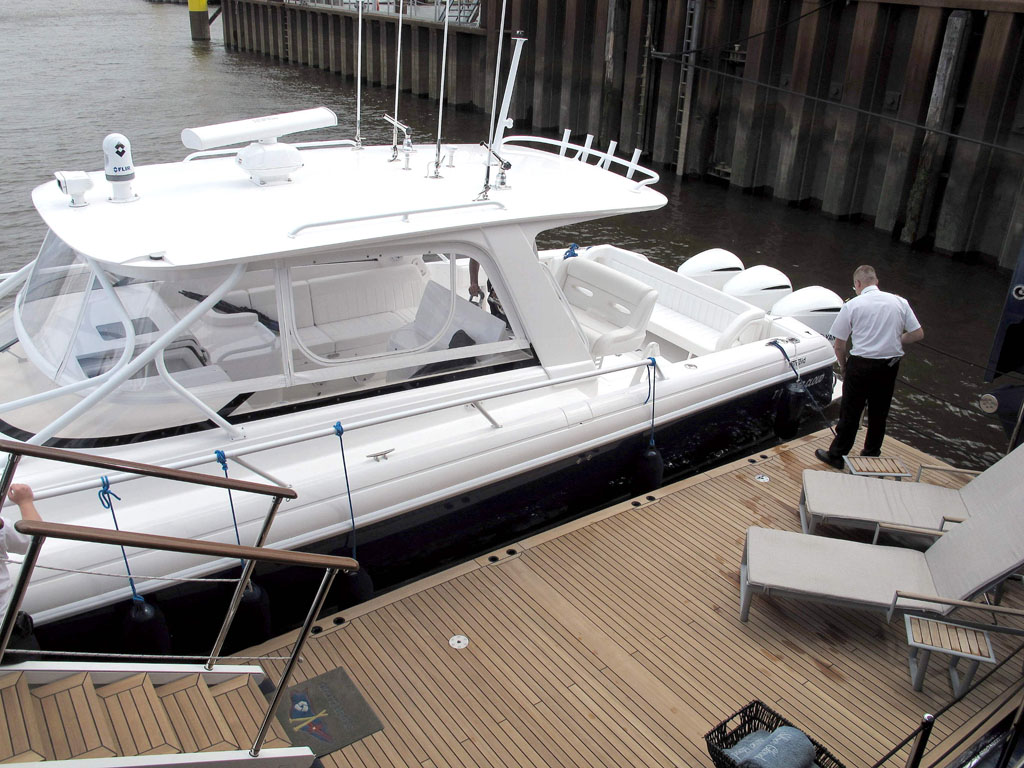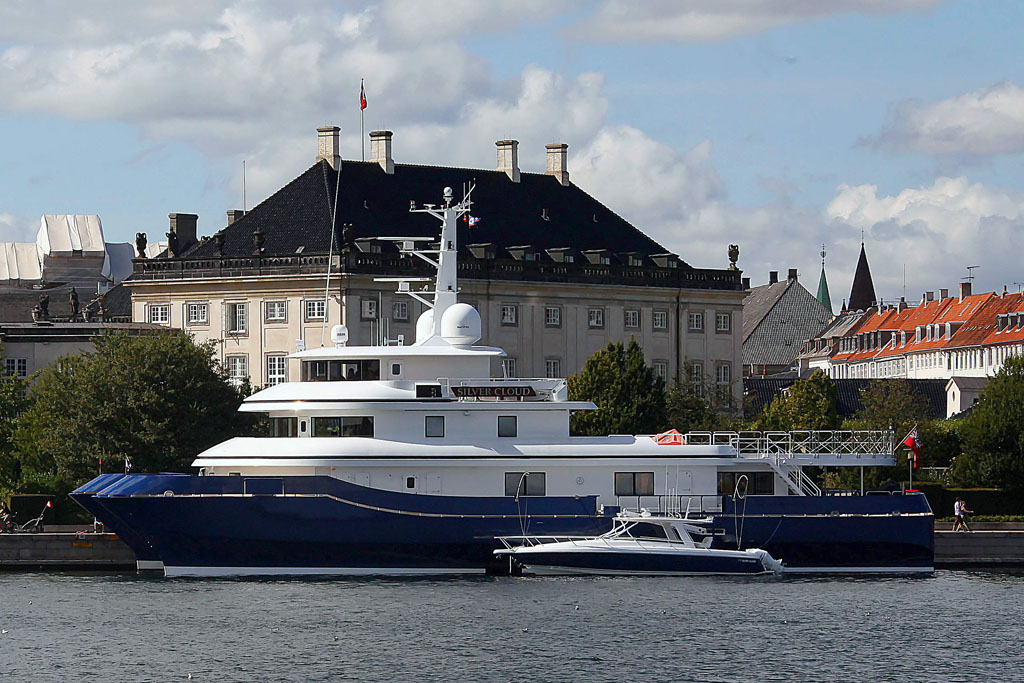 The tender can be secured alongside, thus keeping the view from the swim platform unobstructed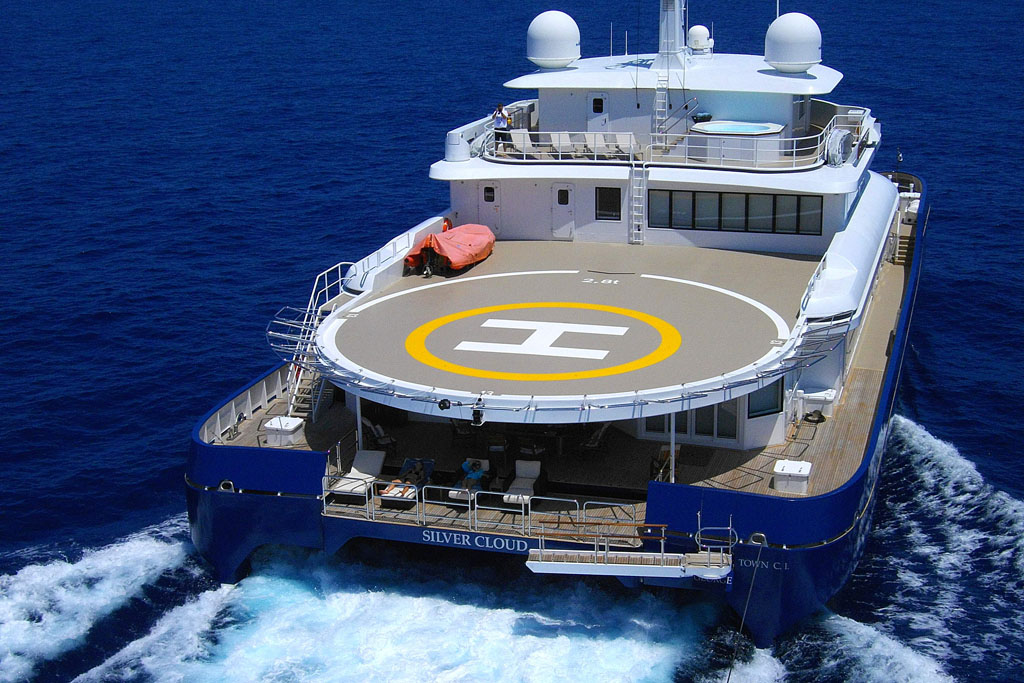 This image shows the swim platform in its raised position. (The passarelle was not retracted in this photo, as this was a shot excursion. The passarelle can also be positioned starboard or aft as a boarding ladder. (There is also a port side boarding stair system.)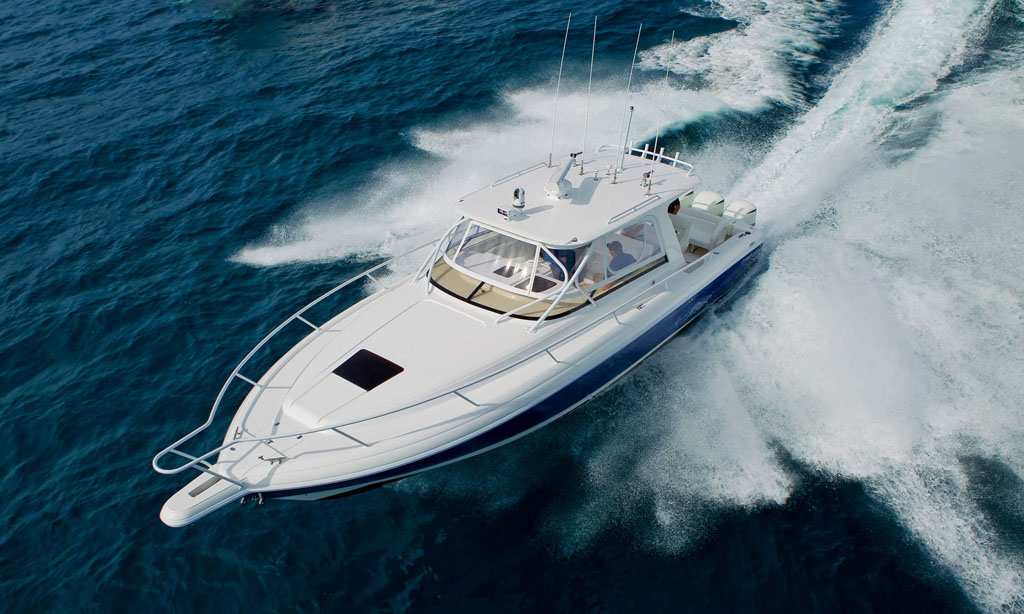 The smaller tender was replaced by a 39' Intrepid Sport Yacht incorporating a "Seakeeper" brand gyro stabilizer. Equipped with three 300 HP Yamaha engines, a diesel generator, the latest navigation gear with infrared camera and searchlight, the Intrepid is capable of speeds to 40 Kts (46 mph). It is fully equipped with an air conditioned cabin with hot water shower, hot plate, microwave, icemaker and refrigerator, a large double bed and a pull out couch bed. It is perfect for spending a night or two in a secluded cove. The Intrepid is towed.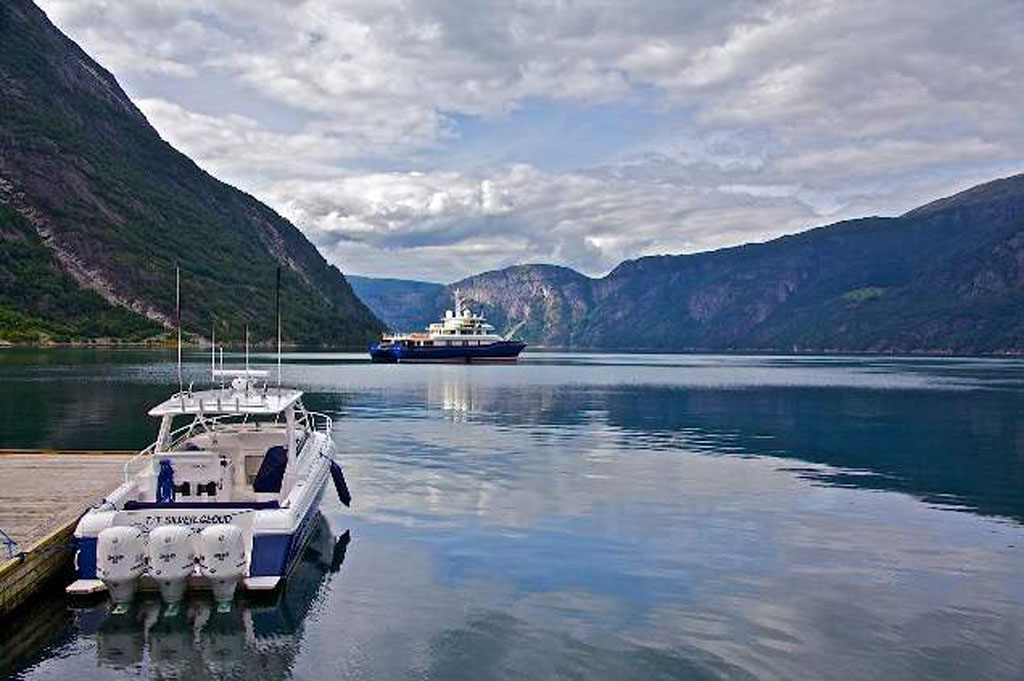 The gyro stabilizer in the Intrepid assures comfortable excursions between shore locations and Silver Cloud when she is anchored out in a scenic location. The gyro also greatly adds to the comfort of fishing. There are outriggers and live bait wells.
The Intrepid has a water access door, making scuba diving and swimming very convenient.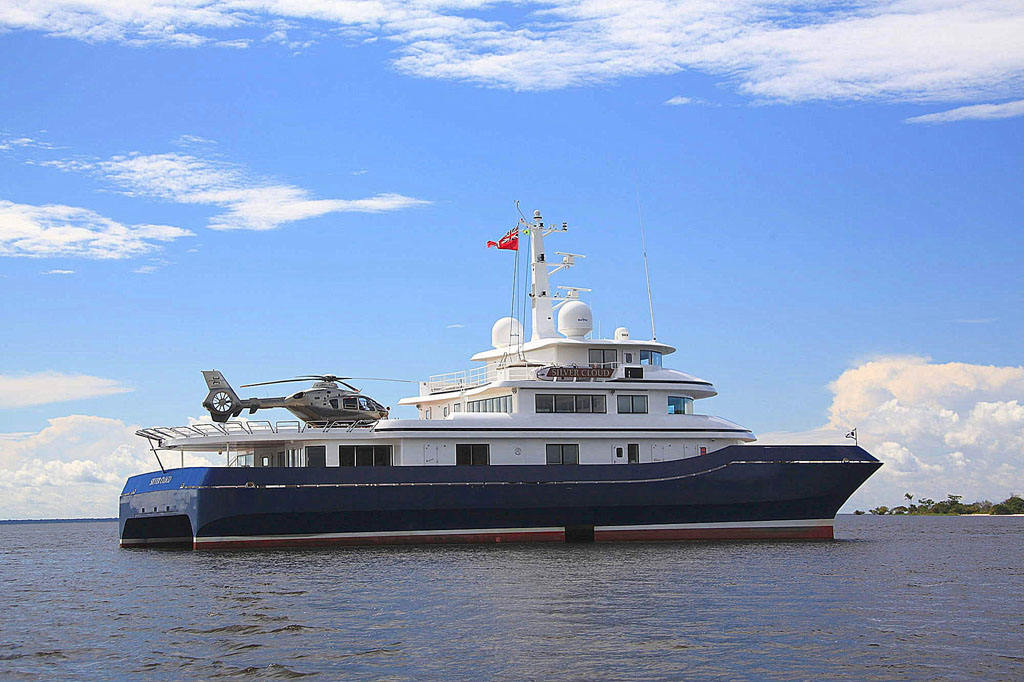 Chartered helicopters, such as this EC-135 Eurocopter (limited to 2.8 Tons [6,173 lbs.]) are frequently aboard.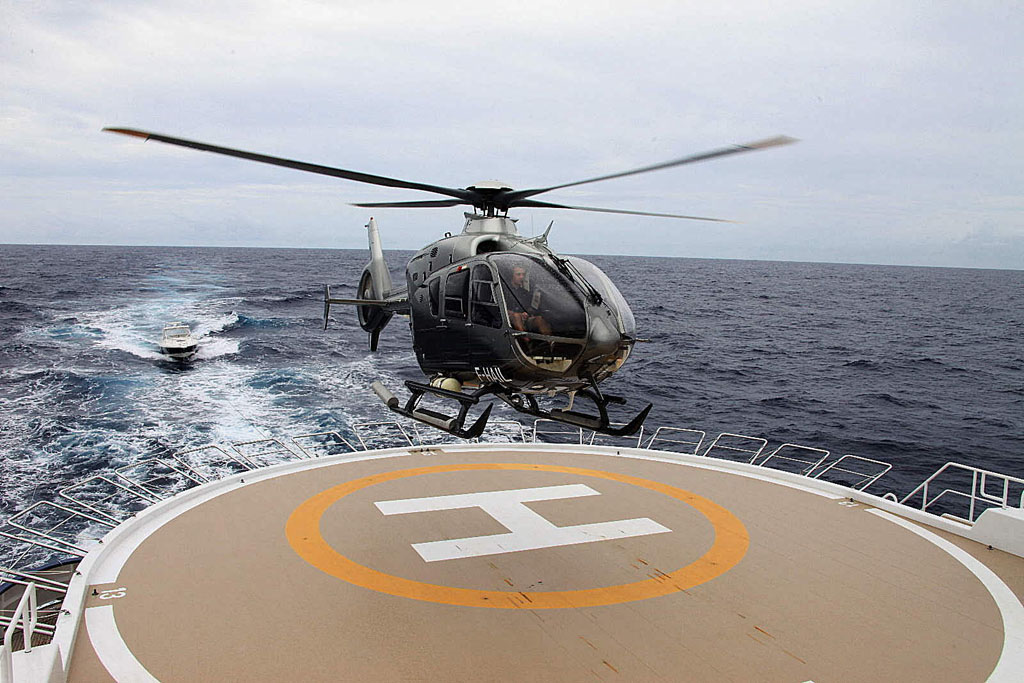 An EC-135 just before touchdown.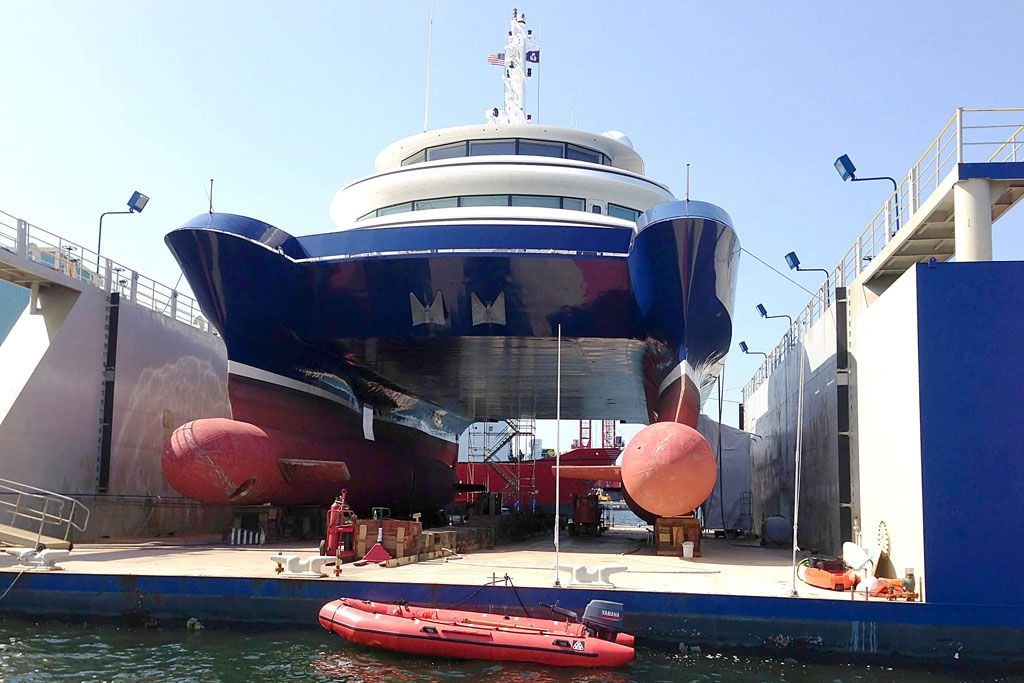 This image of Silver Cloud on a dry dock shows the twin 11 ft. diameter submarine hulls that contain engines, generators, water makers, air conditioning compressors, sewage processing systems, fuel, fresh water and sewage disposal tanks. The submarine hulls are connected to the main decks by thin struts (1/6 the cross sectional area of a normal mono or catamaran hulls) – thus the SWATH name – Small Waterplane Area Twin Hull. The 1/6 of normal cross sectional area provides 1/6 the roll motion in rough seas compared to traditional hulls.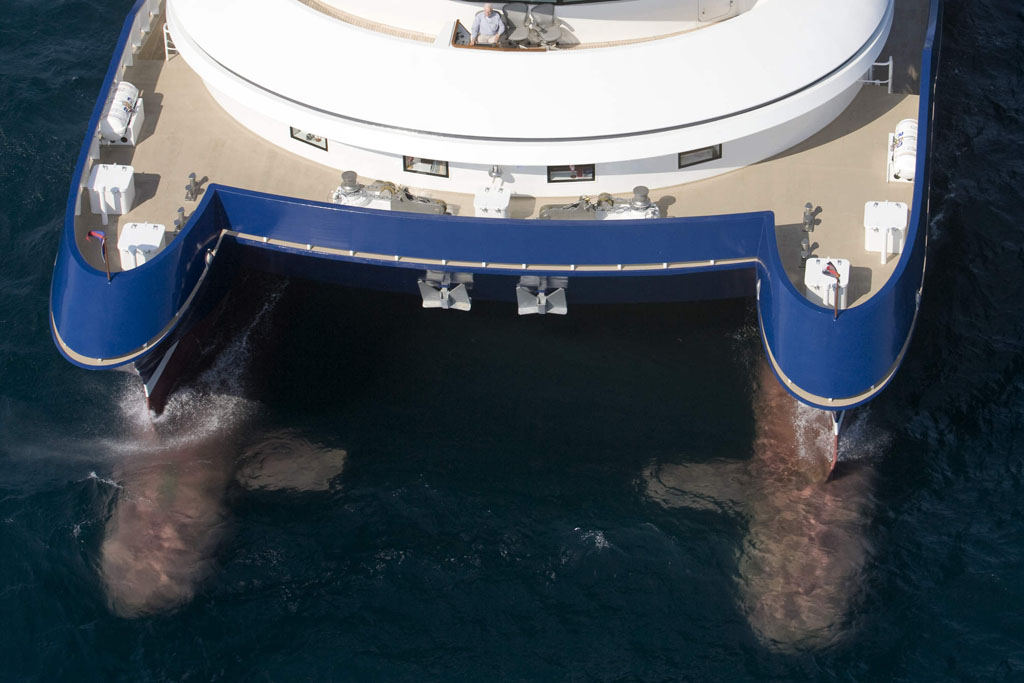 This image shows 2 of the 4 large computer controlled stabilizers (the other two are aft). When at cruise speed these stabilizers reduce motion from the inherent 6 to1 of the SWATH design to 10 to 1.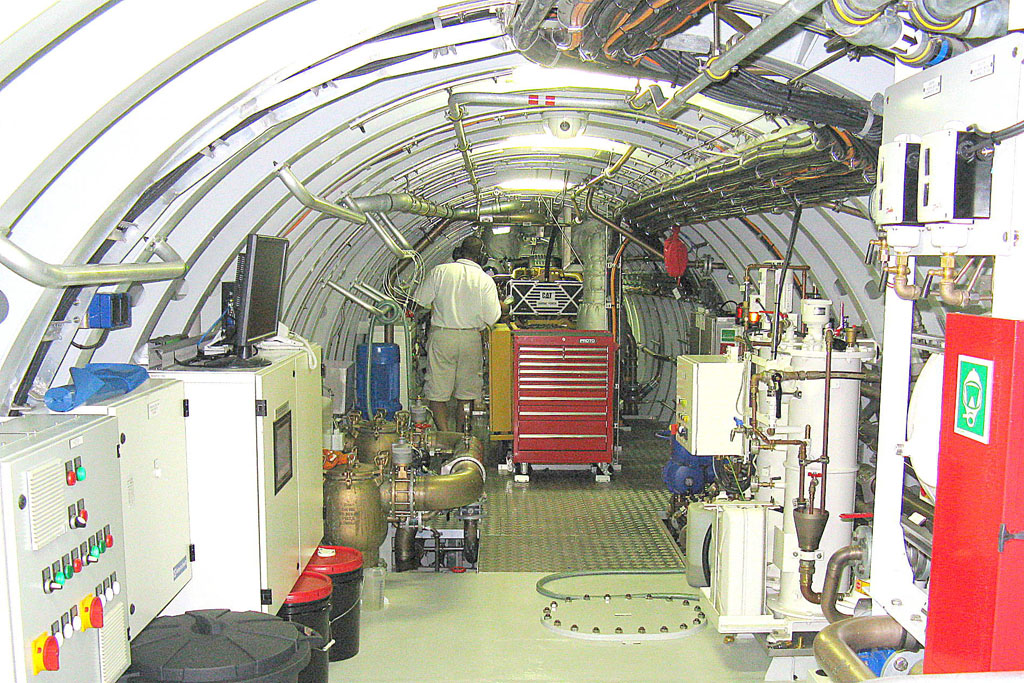 Port Engine room view looking aft.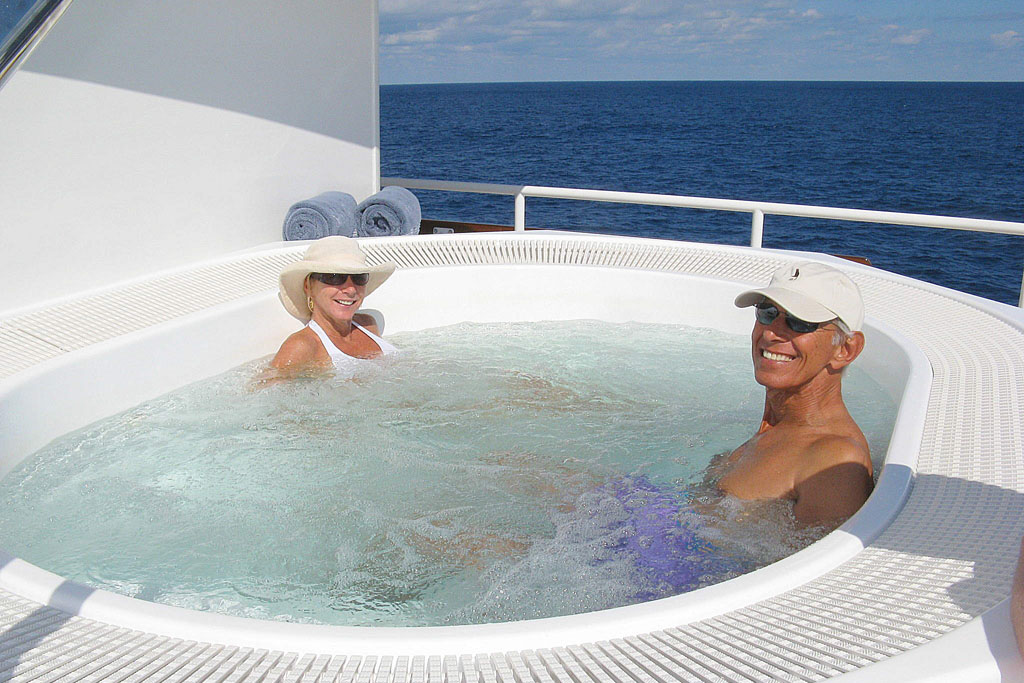 The Whirlpool/spa has a 180 degree unencumbered view of the sea.